Sept 5, 2020. Orient Cables' New Product Relase & Appraising/Certifcating Ceremony
On 5th September NBO invited more than160 professionals and experts from the whole industry to join our annual new products and technology appraising conference, where NBO's four high-voltage products obtained unanimous approval from all aspects, which include:

500kV HVAC XLPE Subsea Cable System( factory joint included);
±535kV HVDC XLPE Power Cable System;
500kV XLPE HVAC Power Cable System;
220kV XLPE 3Core Subsea Cable( factory joint included).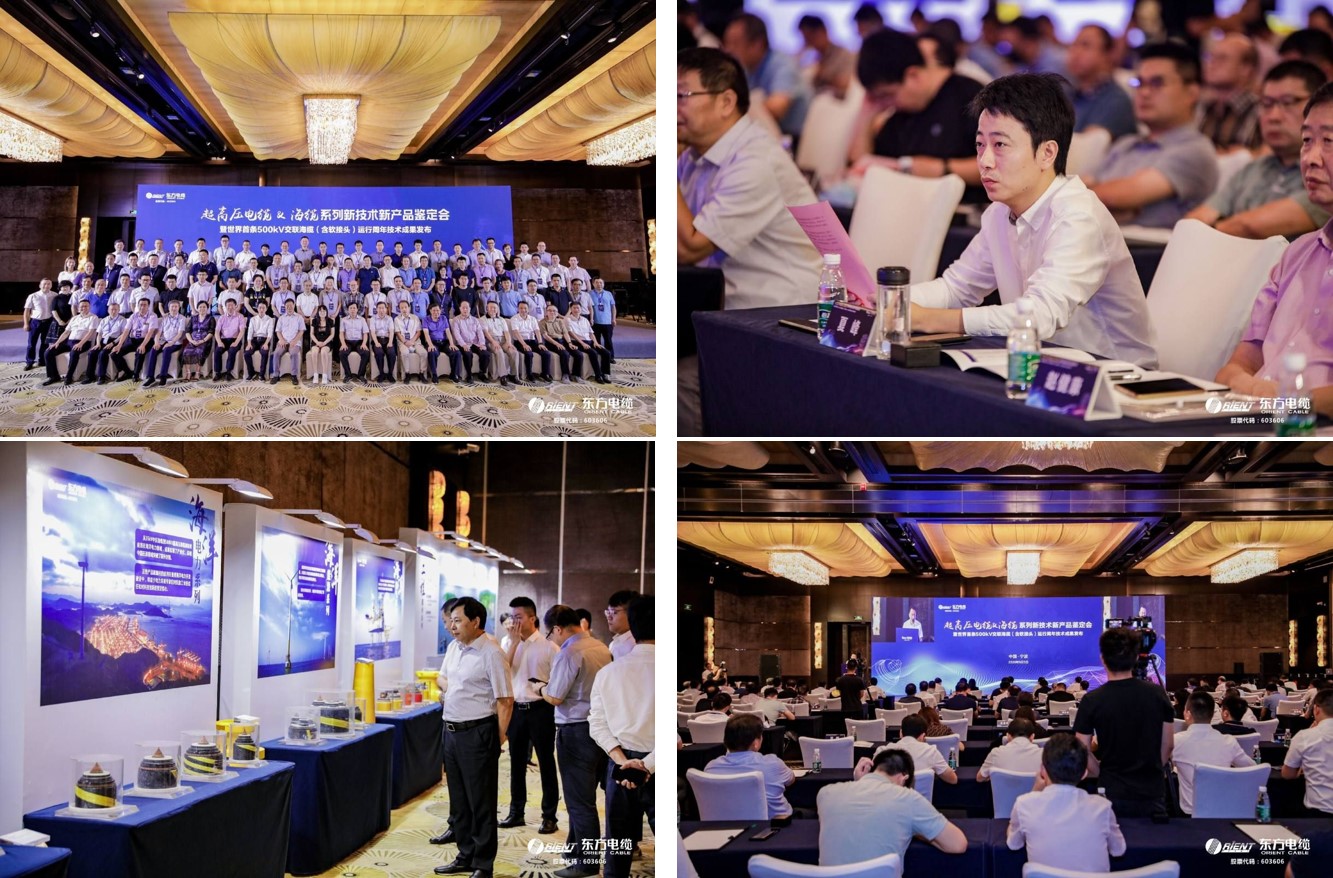 August 25, 2020. Orient Cable has been awarded a total of 75 km of the 230KV and 145km 35kV submarine power cable for Offsore wind.
Orient Cable has won the bid of Yangjiang Qingzhou Ⅲ 500MW Offshore Wind Project by China Huadian Corporation Ltd. The wind farm is the single largest offshore wind project of Huadian, which comprises of 72 7MW wind turbines and 1 OSS. Orient Cable will provide 75km 220kV and 142km 35kV XLPE subsea cables for this project. The first delivery is expected to be in 2021.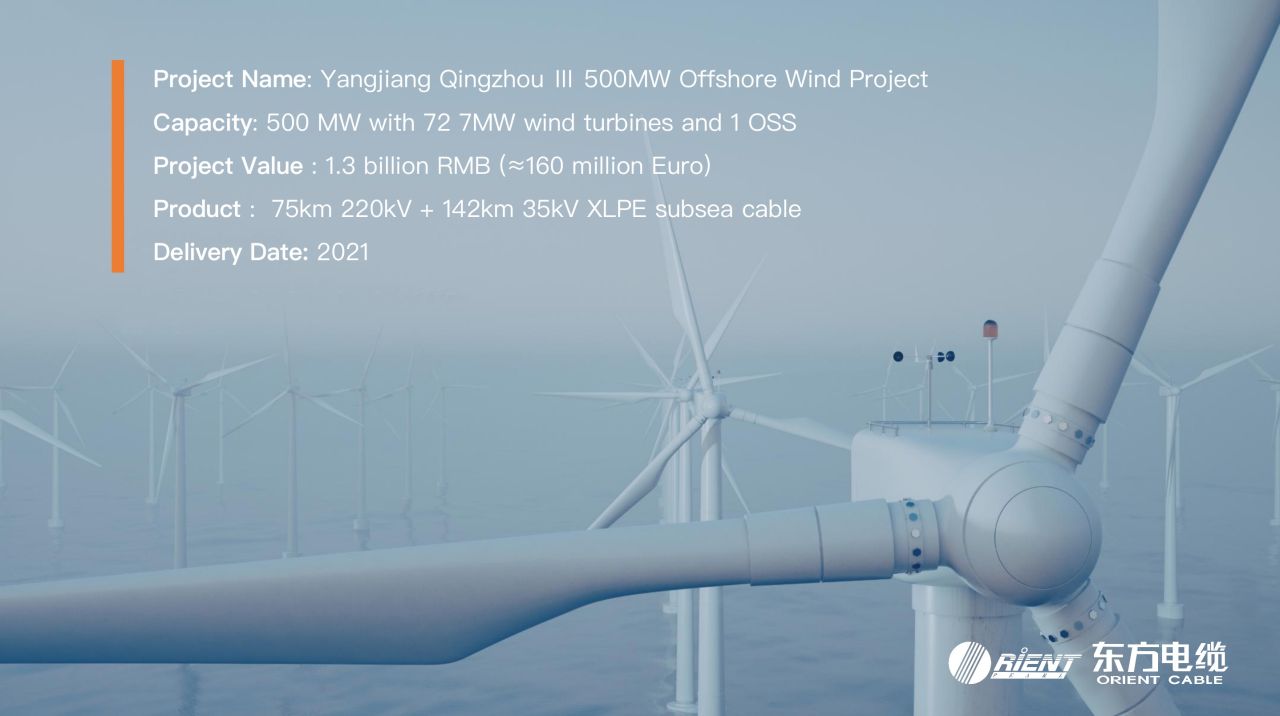 August 15, 2020. Orient Cable installed 35kV inter array cable .

NBO is now carrying out two projects' laying work of 35kV inter array cable, namely CTG Yangxi-Shapa project (Phase 1) and CGN Yangjiang Project. In total there are 128 wind turbines needing to be connected with 112 km submarine cables for NBO offshore engineering team in the the remaining year.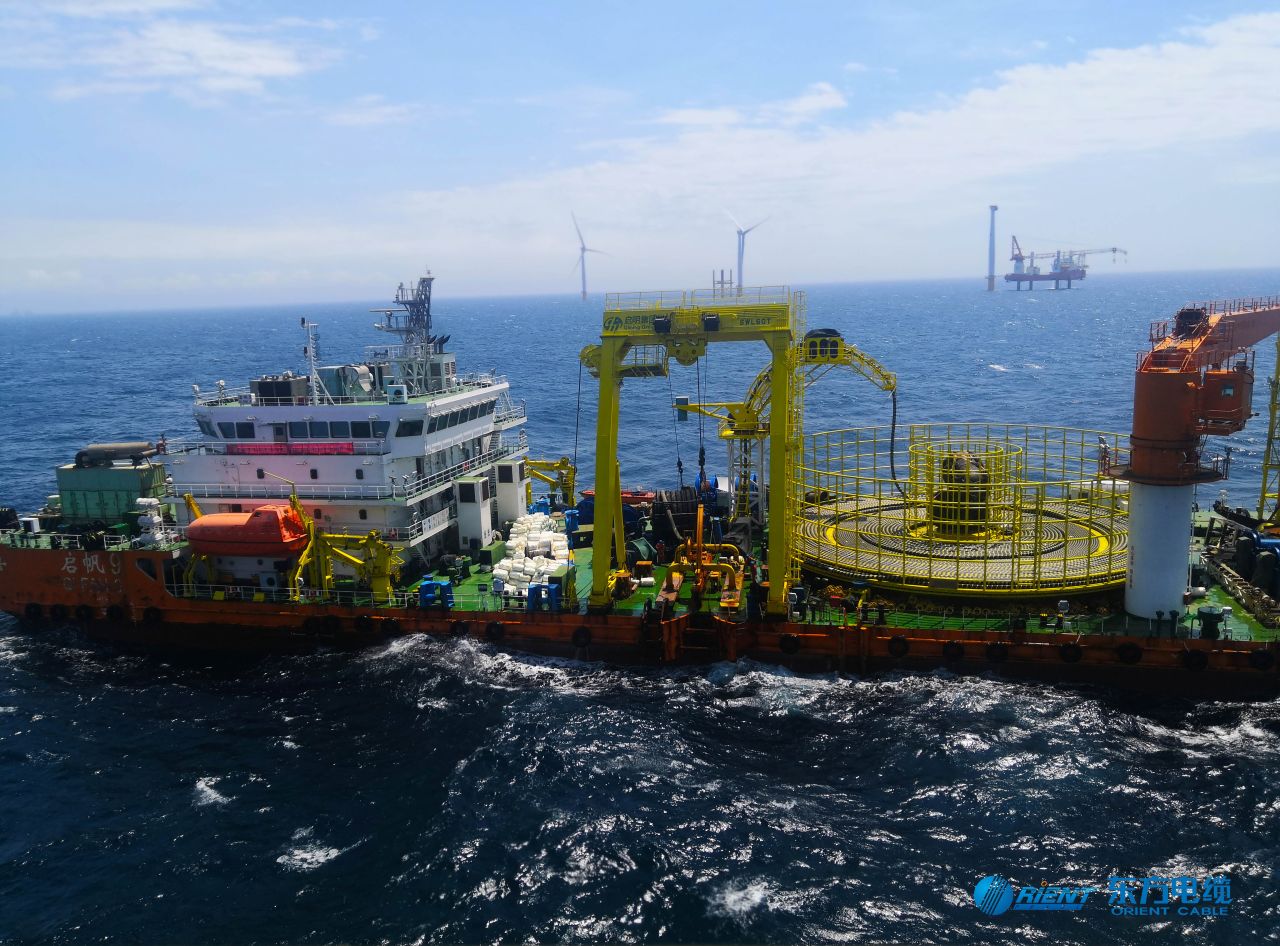 July 20, 2020. Orient Cable has completed laying and trenching of 35.2km 220kV Export Cable within 3 days for Longyuan SY Wind Farm.

On July 18, as the last meter on the carousel sank in the sea, the laying work for deep water portion come to the end and then followed with near shore landing. Our Cable Laying Vessel Dongfang 01 was deployed for this project, which completed the cable laying and trenching within 3 days.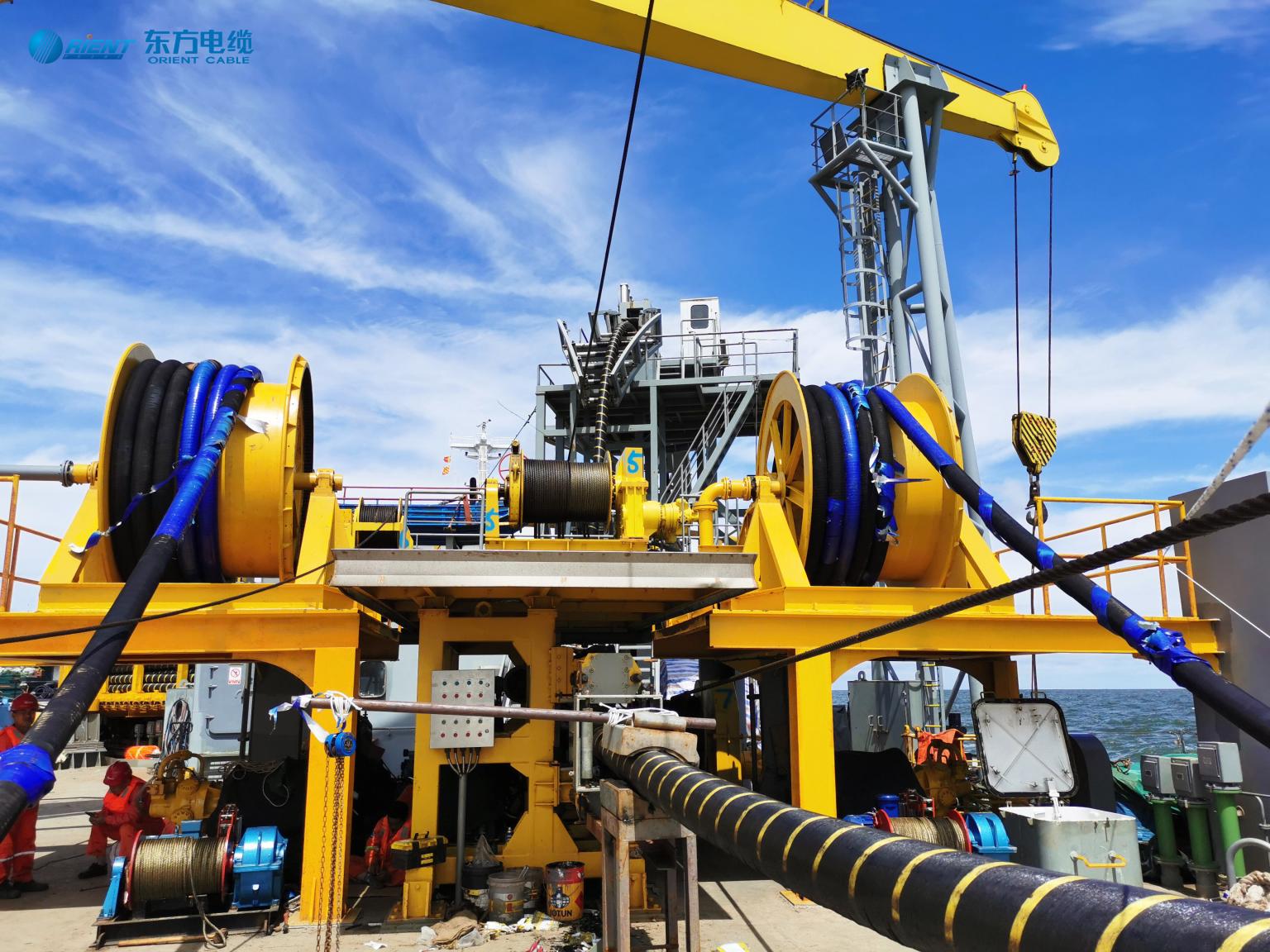 March , 2020. Orient Cable's 1200kV HVDC subsea cable Test system is ready.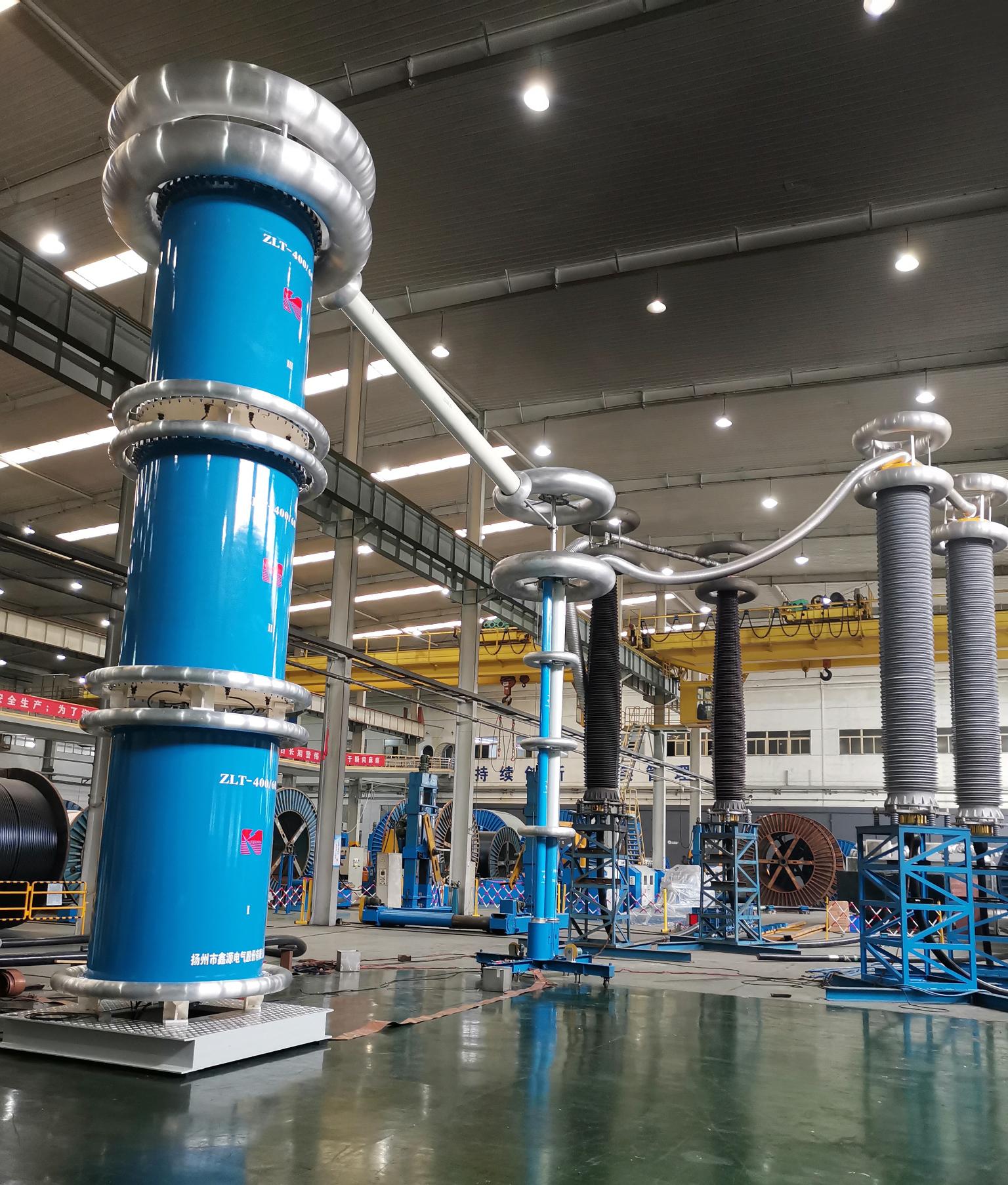 June, 2019. Orient Cable has delivered China's first 500kv submarine cable
The construction of a 500-kilovolt (kv) ultra-high voltage submarine cable beneath the Zhoushan Strait has been completed. The cable covering 17 kilometers links the power grids of Zhoushan City and Ningbo City in China's eastern Zhejiang Province. It is the country's first domestically made 500kv submarine cable. It is also the world's first 500kv cross-linked polyethylene-insulated submarine cable and considered to be safer and eco-friendly.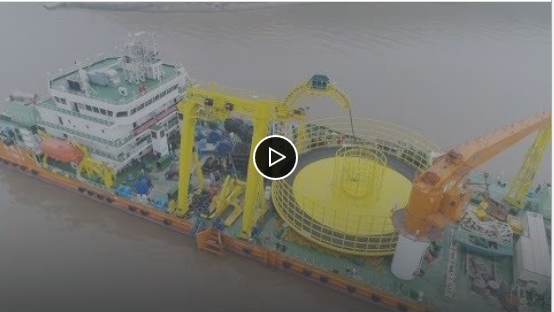 July 20, 2018. Orient Cable has delivered 23.047 km of the umbilical cable to CNOOC's shallow-water gas project in South China with its laying vessel MW603-1.
The umbilical cable, as shown below , will link CNOOC's new central equipment platfrom, WC9-2/9-3 , with a subsea production system.
The umbilical cable design has 128 mm OD, Sandvik SAF steel tube, 25 year life span and 500 m below water.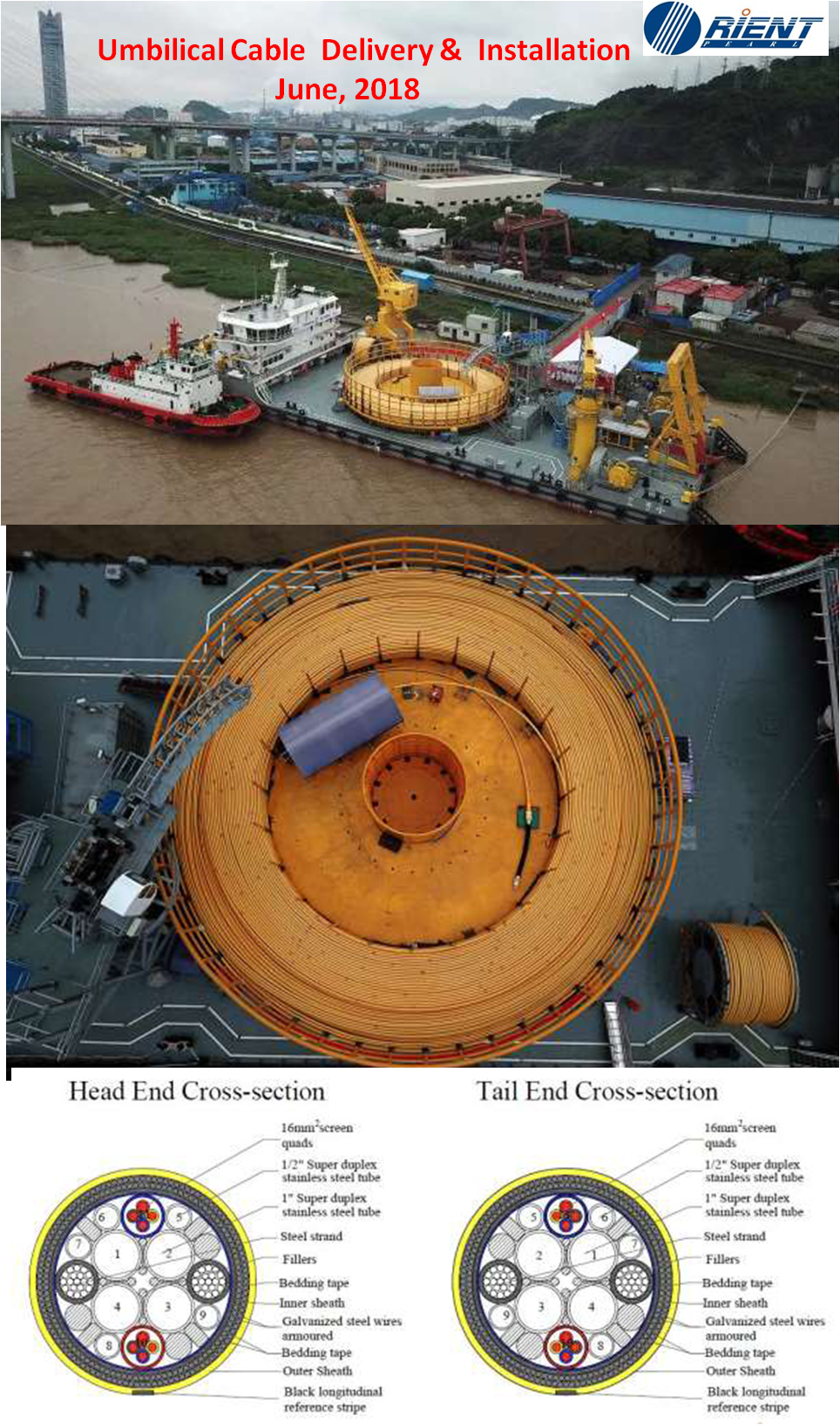 June20, 2018. Orient Cable has a total of 675.06 km of the 230KV 3C, 500 submarine power cable on order in 2018.

By middle of 2018, Orient Cable has won a supply of total 675.06 km length of the 127KV/230KV XLPE,3C,24 fibers, 500mm2
submarine cable for 6 projects and most of them will be delivered also in 2018 to 6 projects. And The Orient Cable also delivered
the 18.15KM 500KV XLPE subsea cable (1x18000MM2,2x12b) in 2018. Orient Cable is the China submarine cable market
leader.

March 13, 2018 Orient Cable received its first laying vessel at its own pier.
After about 2 years, the Orient Cable's 1st laying vessel for submarine cables arrived at the Orient Cables' pier. The cable laying vessel,
named MW603-1, equipped with the DP-2 system, can carry up to 3500 m tons submarine cable for cable laying,O&M,and transportation.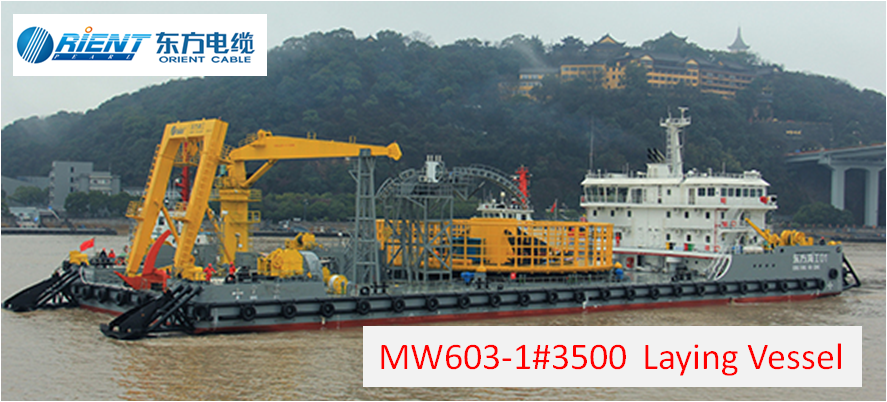 March 23, 2017 Orient Cable has been awarded to supply 18.15KM 500KV XLPE subsea cable (1X18000MM2,2X12b) for the Zhoushan 500KV grid.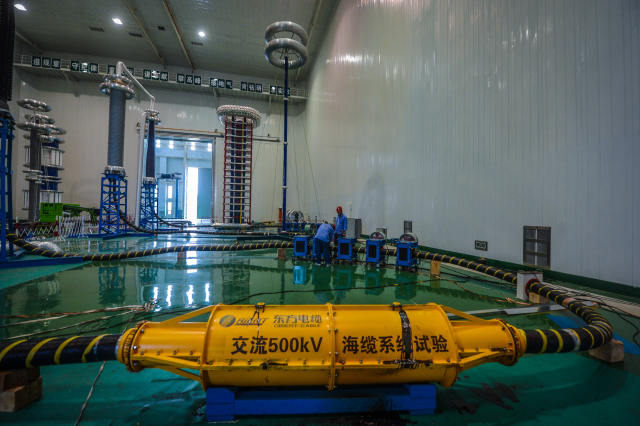 Feb. 24, 2017 Orient Cable has won a international bid to supply 25KM umbilical cable for the 115m depth shallow water gas field. The delivery will be made in March 2018.

The details of the project can be found at "UpStream" publish"Orient Cable tipped to get Wenchang 10-3 work | Upstream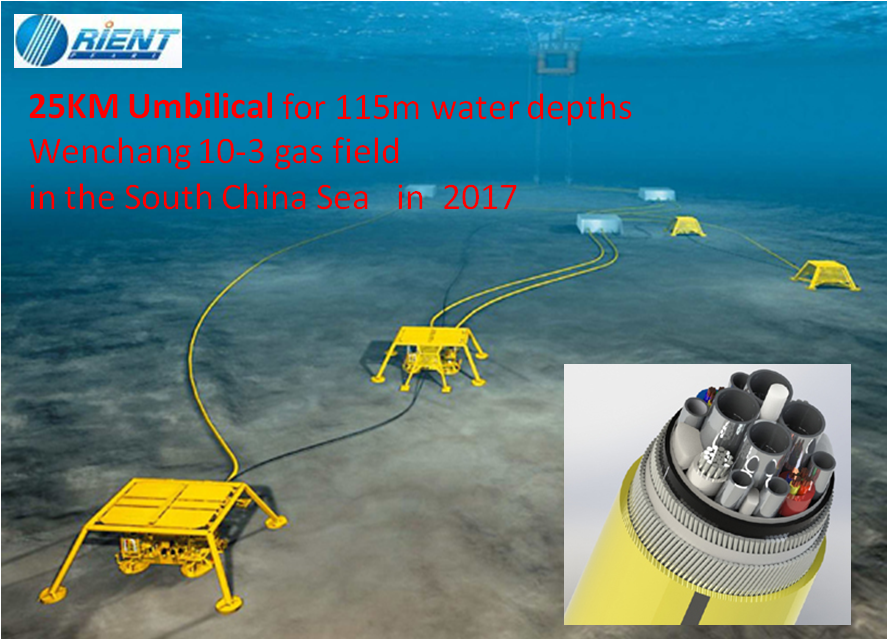 January 20, 2016 Successful development & Test of 320KV XLPE cable system for HVDC applications. Orient Cable reached an another important technology milestone. Testing by a third party certification lab, was carried out as per CIGRE testing standard CIGRE TB-496. The cable system includes the cable and its accessories as shown below.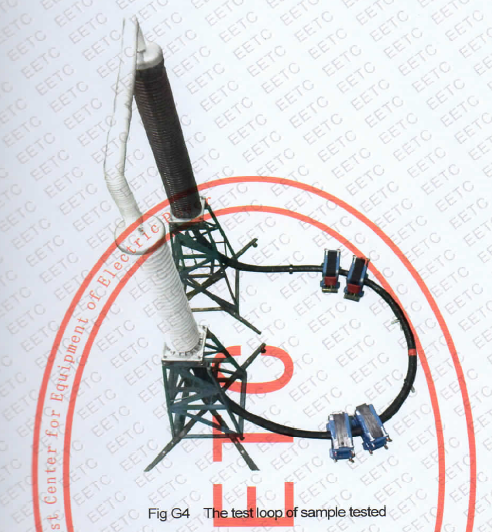 April 1, 2015. Orient Cable at Booth 13107 of OCT 2015

January 16,2015. The Orient Cable received award for supply of 43.80 KM of 1x1600 mm2, 220KV XLPE composite subsea cable for 400MW offshore wind project - Fujian Putian Offshore Wind . The delivery is in the 2nd quarter of 2015

Dec. 12, 2014. The Orient Cable delivered & supervised the commissioning of 23 km Power&Control bridle cable, two sets at North Java coast of Indonesia.
Orient Cable provided the cables as well as the cable accessories.
The Bridle cable connected the offshore pipeline
platform to onshore
FPSO terminal of Banyu Unip and commissioned at end of 2014 November.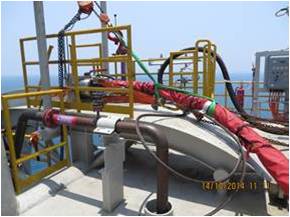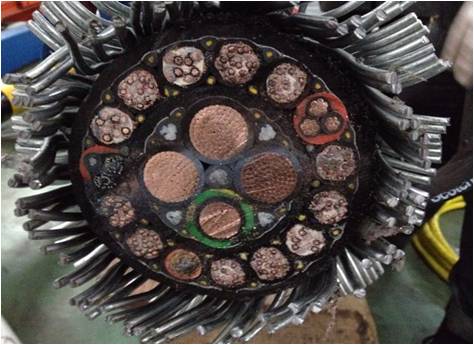 The platform The subsea bridle cable's cross section
Dec. 8,2014. The Orient Cable received order to supply of 3 KM 15KV #2 XLPE submarine cable to New Brunswick Power Corp of Canada. The cables will be used between Cheney & Whitehead island. The delivery time is about 12 weeks.

Nov. 17, 2014. The Orient Cable received order from City of Nelson, BC, Canada to supply of 4.14 km 16/28kV AL/TRXLPE/CTS/CCSWA Submarine Cable per the IEC. The order will be delivered in 12 weeks.
Oct. 15, 2014. The Orient Cable had its IPO debut at the Shanghai Stock Exchange with the stock ID 603606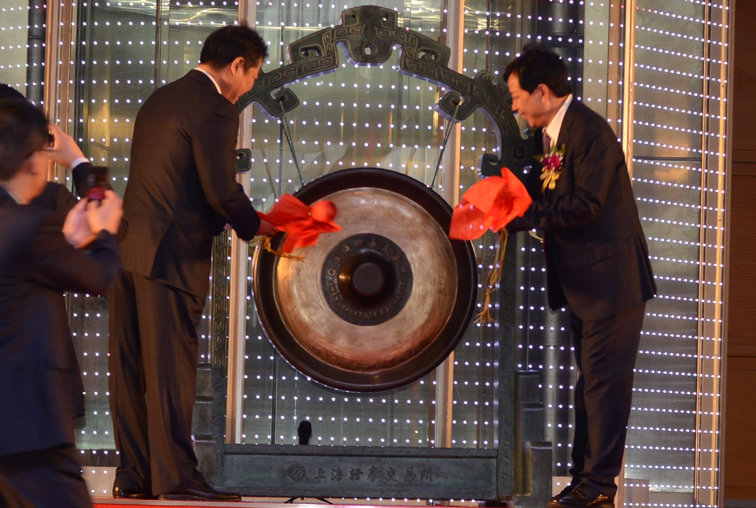 May 5, 2014 Orient Cable at 2014 OTC2014 Booth 6525.


Feb. 21, 2014. Orient Cable delivered +-200KV submarine cables to the world 1st 5 terminal VSC HVDC project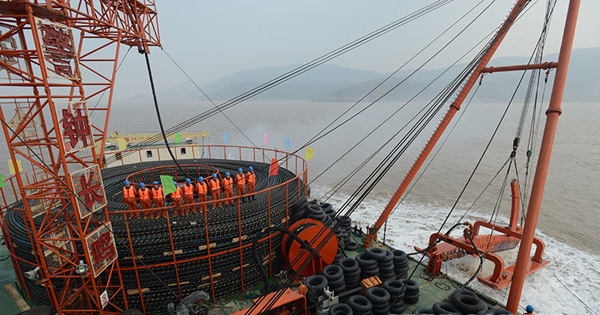 August 15, 2013. Orient cable delivered +-160KV HVDC submarine cable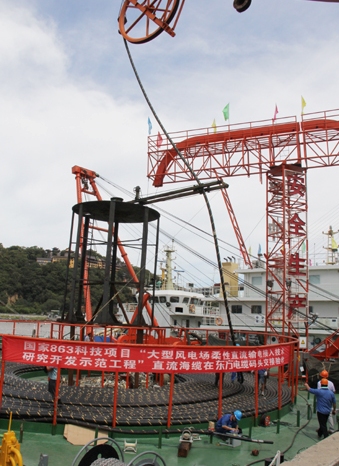 Orient Cable received an order for supply of 10.25 km of 160KV HVDC Cable for a wind grid connection project based on HVDC VSC and expected to deliver it in fall, 2013

Meet you at 2013 OTC Houston, USA @ booth 6340


August, 2010 . CACT Umbilical Cable for Chevron platform
Orient Cable delivered 3 km Submarine power cable to Chevron between its oil wellhead platform and a FPSO vessel as
shown below. The sea depth is about 106 meters.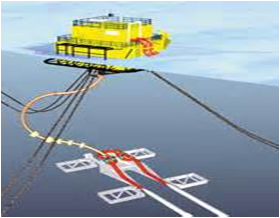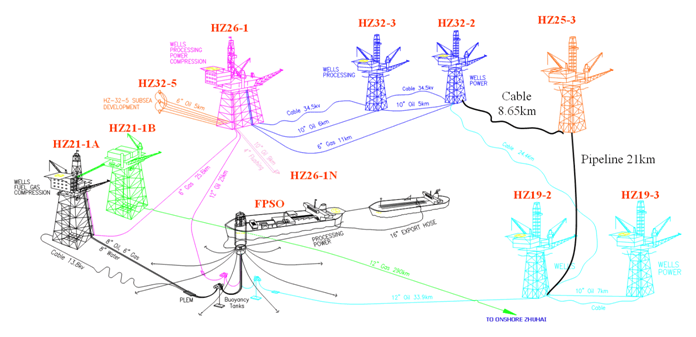 Meet you at 2012 OTC Houston , USA !